Seminar "Medicines Out Of Control" November 23, 2004 (Guest speaker: Charles Medawar)
2004-11-23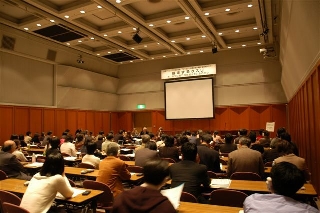 Keynote Lecture
"Patient Perspectives on Informed Drug Prescribing"
Mr.Charles Medawar, Social Audit Ltd, UK.

Mr.Charles Medawar is a specialist on medical policy and drug safety, and an author of the "Medicines Out Of Control?: Antidepressants And The Conspiracy of Goodwill."

*The seminar was co-hosted by The Informed Prescriber and Medwatcher Japan.
Related Documents And URL