The Iressa lawsuit: filing an administrative suit for a freedom-of-information request over an MHLW draft statement
2011-10-20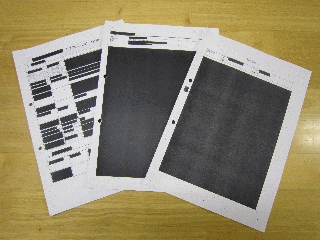 On October 20th 2011, Medwatcher Japan brought a suit against the government about a freedom of information request to the Tokyo District Court concerning materials related to a problem in which the Ministry of Health, Labor and Welfare (MHLW) issued a draft statement criticizing the Courts' settlement on the Iressa lawsuit ("the MHLW draft statement") for the societies to release.


On January 7th 2011, the Tokyo and Osaka District Courts issued a settlement stating that the government and AstraZeneca must offer aid to victims of side effects of the cancer drug Iressa. However, the MHLW had been approaching certain academic societies behind the scenes, telling them to release opinions criticizing the settlement. The MHLW had even issued a draft statement for certain societies to release. The MHLW is trying to crush the settlement and this is a serious injustice. It also illustrates the distorted relationship between the MHLW and academic societies. Both are responsible for clearly explaining to the public what happened.

However, an investigative report by the MHLW's verification team withheld the names of MHLW staff, the academic societies, and the societies' staff. The report also failed to clearly specify how the MHLW approached the academic societies. The MHLW has clearly not fulfilled its responsibility of explaining the situation.

On June 24th 2011, Medwatcher Japan made a freedom of information request based on the Access to Government Information Act, to access materials such as emails from MHLW staff to the academic societies, and records of the MHLW verification team's fact-finding. However, most of the text disclosed as a result was painted over in black (please see exerts of the disclosed text below).

The investigative report by the MHLW's verification team states that staff's instructions to the academic societies were "issued within their usual duties as civil servants." If that is true, then it doesn't correspond to the grounds for nondisclosure listed by the Access to Government Information Act, and revealing the truth would not be a disadvantage to either the MHLW or the academic societies. Therefore, Medwatcher Japan filed an administrative suit to have the black parts of the text removed (to have the nondisclosure procedure cancelled).